Christmas & New year Holiday Hours
Closing: Wednesday, December 21st 
Reopening: Wednesday, Jan 4th 
Emergency Hose Fabrication available over the Christmas & New Year holiday a $150 call in fee applies. Call Craig's cell @705-323-4681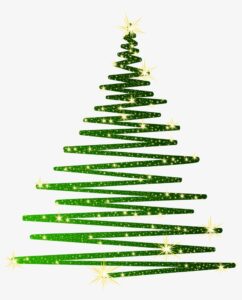 Georgian Equipment LTD has over 42 years in business. We specialize in hydraulic repairs for any type or size of cylinder including in house fabrication of internal components like cylinder chrome rod or barrel replacement. Steel line & hose replacement including air-condition line. We offer machine boring, and welding services. Plus repairs to all makes & models of equipment.

WHO WE SERVE
We are here to deliver to many industries such as agriculture, aggregates, automotive, manufacturing, heavy equipment, oil and gas, and concrete. Whether it's business or hobby we are fully stocked for your convenience. 
Parts
We cater to many industries and offer a fully stocked inventory to keep your down time minimized. We keep hydraulic, fuel and oil filters. Cam-locks, fuel hose fittings, fuel nozzles, Quick couplings for air water & hydraulic, sandblasting and concrete fittings. Fire hose couplings, garden and power washer fittings and ball valves to name a few of the many fully stocked items on hand!
Klondike Brake Parts Cleaner
 Introductory Price $4.97 each or
case of 12 for $49.00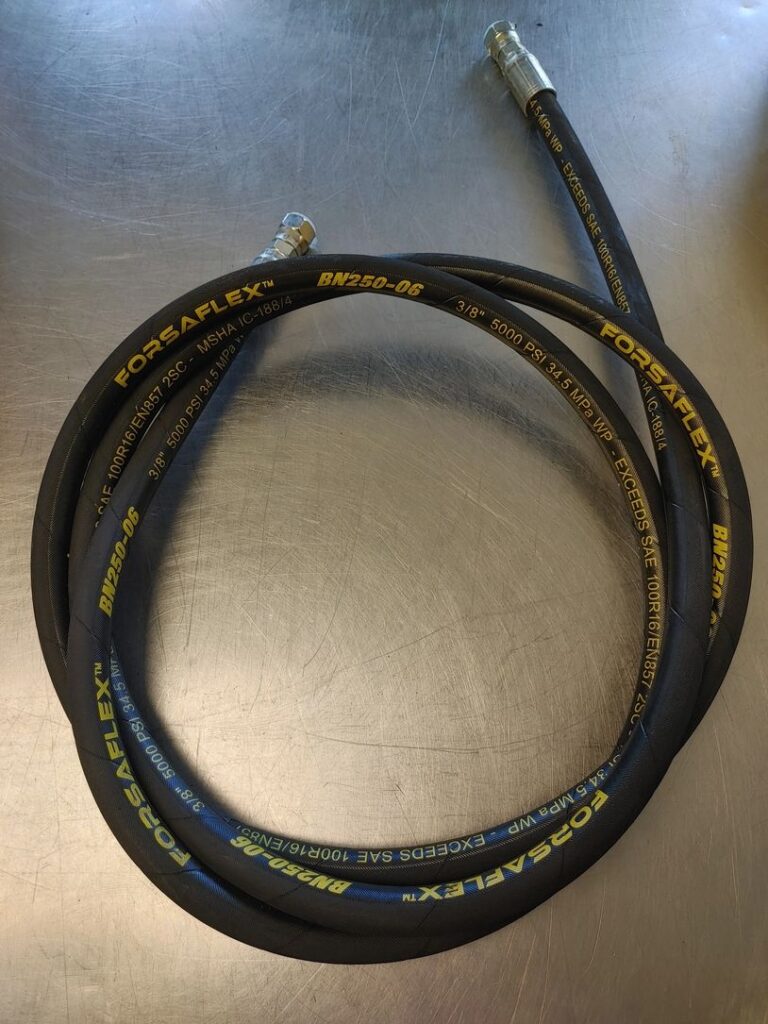 Hose Fabrication
We are proud to offer in-house hose fabrication while you wait! Please bring your old hose with you as a sample.
We have a huge inventory of hydraulic adapters in house to suit different types of machines and thread types including, but not limited too:
Caterpillar
Komatsu
Imperial
Metric
National Pipe thread
Liebherr
Hitachi
Volvo
British Standard Pipe Parallel (BSPP)
British Standard Pipe Taper (BSPT)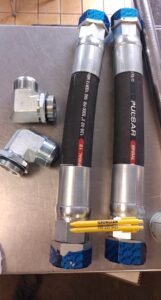 Craig and the team run a truly great service and are a tremendous asset to their customers and the community they serve. Your equipment will be in good hands, as they will go the extra mile to make sure you stay in up-time and that your investment is maintained. In short, this it the heavy…
I have to give a shout out to an awesome company – Georgian Equipment on the south side of Orillia. My dad tells me they are experts in hydraulics and says they are the only place to deal with if you need a high pressure line made, or equipment service. Craig makes it easy to…
The crew at Georgian Equipment are fabulous to deal with. I've been there several times for different hose and equipment repairs, sometimes with some unusual pieces and Craig always has a solution that gets us going. Pricing is extremely fair given the specialization that he does and the service he provides. Couldn't recommend them any…
Address
21 PATERSON RD, ORILLIA, ON L3V 6H1
Hours
Monday
        8:00am–5:00pm
Tuesday
       8:00am–5:00pm
Wednesday
8:00am–5:00pm
Thursday
     8:00am–5:00pm
Friday
          8:00am–4:30pm
Saturday & Sunday
Closed
Emergency hose call-in service is available $150 call in fee applies. Contact Craig @ 705-323-4681
Email
Looking for more information? please do not hesitate to call or email. We look forward to hearing from you.